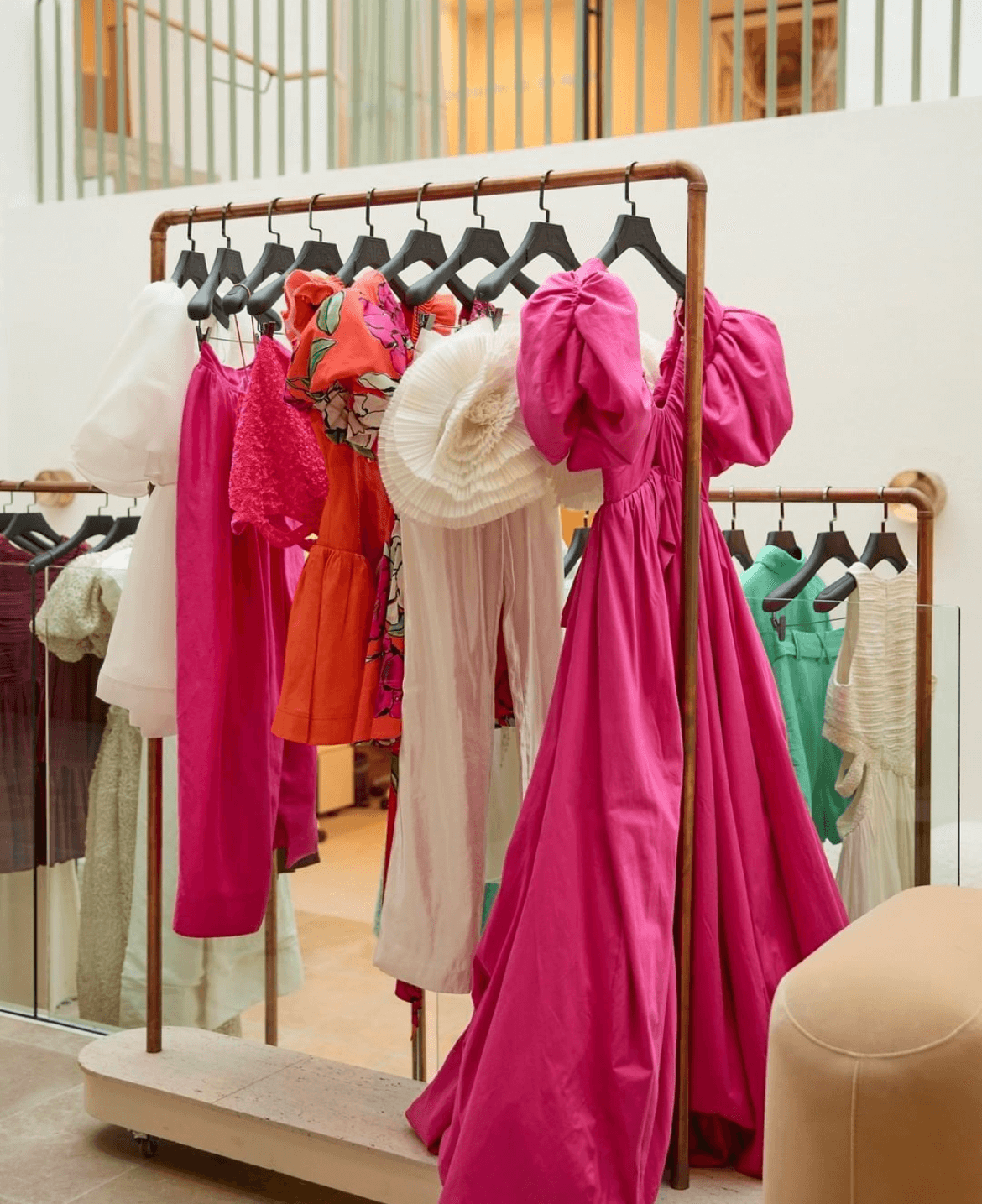 Floral paintings for Aje Resort 23 'Sculptura' Collection
For Aje's Resort 23 'Sculptura' collection I worked on a series of botanical paintings which were used to create their vivid camellia print.
Looking to the landscape art installations of Christo and Jeanne-Claude for their bold use of colour, and naive intuitive forms found in the ceramics of Simone Bodmer-Turner and Emma Kohlmann, the camellia floral print I created for this collection is an unapologetic statement of pure vibrancy and joy.
Shown in the Museum of Contemporary Art in Sydney, Australia in May, 2022, the Creative Directors Edwina Forest and Adrian Norris looked to the ways in which sculptors interpret the natural world around them through their art; the landscape forming both the inspiration and subject of their creations.
The result is a collection born of an assemblage of artistic influences, manifesting in sculpted silhouettes and textural details presenting in vivid hues and tones of gold. 
Founded in 2008 by best friends Adrian Norris and Edwina Forest, Aje is a contemporary Australian fashion brand that's become synonymous with raw beauty, tough femininity and effortless cool. Grounded in their mutual love of the arts, the like-minded pair devote each seasonal collection to their intrinsic sense of duality; balancing toughness with femininity, untamed volume with structure and signature statement pieces alongside effortless essentials.
This was an absolute dream of a project to work on, the freedom of using the brightest most saturated colour palette and awe-inspiring references to use as a starting point made this process such an enjoyable collection to be involved in.
Their Resort 23 collection is now available online and making me wish I was living in a city blessed with warm weather and brilliant beaches.
x